Home

To Our Valued Customers:
Due to significant fluctuations in metal prices, there will be a 10% Surcharge on All Metal Products (excluding Non-Metal Flex Hose & Manual Cast Aluminium Blast Gates)
NOTE: .pdf catalogs and spec sheets may not reflect recent increases in steel costs. Please refer to the website or call us or email for current pricng.
Cast Aluminum Half Blast Gates
Half blast gates are used when adding a gate to an existing branch duct that is prone to clogging or a very abrasive material as this gate adds no internal obstructions. Galvanized steel slide with locking screw.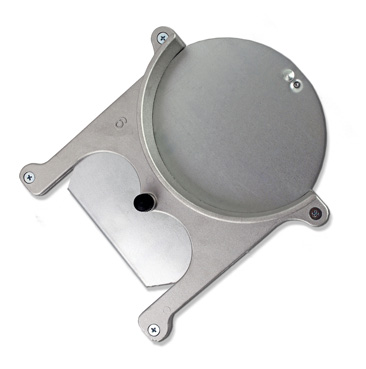 (Click on image for larger view)
.pdf Spec Sheet
TO ORDER CALL 877-904-4022
| Size | Part No. | Price |
| --- | --- | --- |
| 3" | BGH03 | 17.36 |
| 4" | BGH04 | 19.63 |
| 5" | BGH05 | 25.00 |
| 6" | BGH06 | 27.16 |
| 7" | BGH07 | 39.04 |
| 8" | BGH08 | 40.32 |
| 9" | BGH09 | 55.12 |
| 10" | BGH10 | 63.14 |
| 11" | BGH11 | 82.62 |
| 12" | BGH12 | 87.12 |
| 14" | BGH14 | 130.38 |
| 16" | BGH16 | 175.92 |
| 18" | BGH18 | 418.91 |
| 20" | BGH20 | 503.42 |
* pdf catalogs and spec sheets may not reflect recent increases in steel costs. Please refer to the website or call us or email for current pricng.

'