EVERYTHING FOR DUST COLLECTION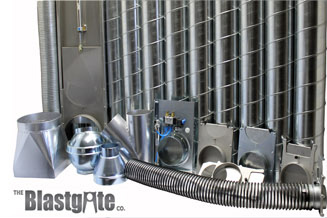 The Blastgate Co. is an established manufacturer of cast aluminum full or half blast gates, fabricated gates in Carbon or Stainless Steel, and Automatic Gates using pneumatic cylinders. Fabricated gates can be made with slip collars, rolled edges (for our Clamp Together system) or angle ring flanges. We stock sizes from 2" to 30" and larger sizes are available with short lead-times.
We are the manufacturer and can provide these gates to you at a substantial savings. We carry a full line of sizes from 2 - 30" in cast aluminum and can custom manufacture other sizes. We carry a large inventory of cast aluminum gates for same day or next day shipment. We also stock fabricated gates in 304 and 316 SS, carbon steel, galvanized and primer finish.
Blastgates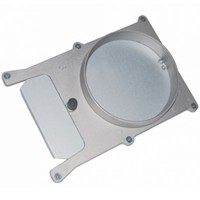 Cast Aluminum Full and Half
Steel, 304, 316 Stainless Steel
Pneumatic, Air-Operated Gates
Electric Operated Blast Gates
UHMW Sealed Blast Gates
Custom Design & Fabrication
Flex Hose and Clamps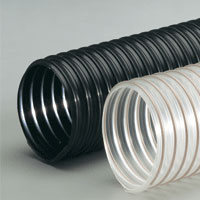 The Blastgate Company stocks one of the largest inventories of flexible hose for dust collection, material handling, chemical fumes, and high temperature venting for home, commercial, and industrial applications.
Spiral Pipe and Fittings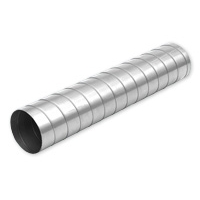 Five & ten foot sections of spiral pipe are available, larger pipes and fittings can be furnished upon request. We also keep a vast supply of reducers, adapters, lateral tee's, wyes, caps, and much more.
Clamp Together Pipe and Fittings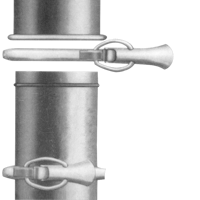 Fast and Easy Installation.
No Screws or Sealing necessary.
Easily removable for cleaning.
Adjustable clamp = perfect fit.
Many CT Fittings and Adapters.
In stock for immediate shipment.
HD Heavy Duty Flanged Duct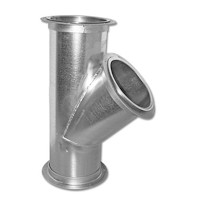 18, 16, 14, or 12 Gauge Steel
Vanstone ends Standard
Rotating Angle Ring Flange
Diameters from 6 to 48 inches
For Abrasive Material removal
Hardware and Accessories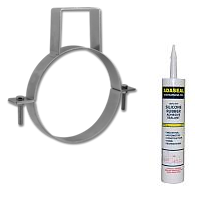 We also offer a wide range of hanging options, fasteners, and sealers to professionally install any ventilation system.
* pdf catalogs and spec sheets may not reflect recent increases in steel costs. Please refer to the website or call us or email for current pricng.